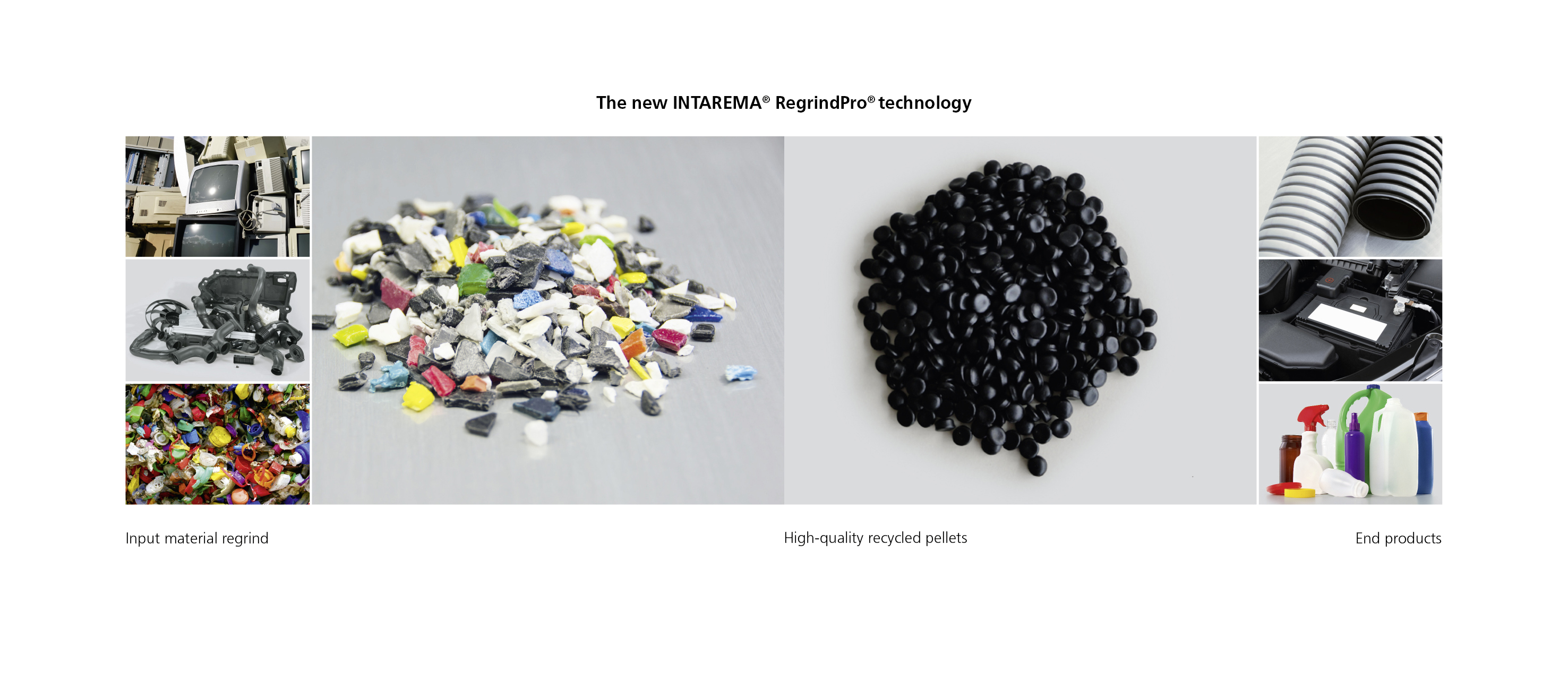 EREMA is to present the highlight of the year in the plastics recycling sector at FAKUMA 2015: RegrindPro®, the latest and highly efficient technology for the recycling of regrind material. Existing and potential customers will have the ideal opportunity from 13 to 17 October 2015 to find out exact details about the unique benefits of RegrindPro® at the EREMA booth A6-6314 in hall A6. Additionally, the global market leader in plastics recycling plant engineering will be presenting its brand new upcycling service for recycling & compounding with COREMA® for the first time.

RegrindPro® – a giant leap forward in the recycling of regrind
Recycling regrind as an alternative to virgin material has enormous potential for processors of plastics. With raw material prices increasing all the time, the demand for the processing of regrind to make high-quality recycled pellets is growing more and more, especially in the thick-walled packaging, electronics (WEEE) and automotive sectors. The thick-walled input material (HDPE, PP, ABS, PS, etc.), however, requires a specific treatment process which is designed to be able to handle mixed fractions with varying compositions, high bulk density and moisture, plus strong and varying contaminants through a very wide variety of impurities. The recycled pellets also have to meet exacting quality standards to be able to make end products from them with top surface quality and particularly high recyclate content. Clemens Kitzberger, EREMA Business Development Manager Post Consumer, explains: "Recyclers who use recycled pellets from regrind have to be able to rely on their end products having top surface quality." With the new product INTAREMA® RegrindPro® EREMA has succeeded in developing a plant system which is designed exactly for these thick-walled materials. Thanks to extremely gentle processing and highly efficient filtration, the new system enables the recycling of regrind into application-oriented secondary raw materials.

Upcycling service with COREMA®
Around three years ago EREMA launched COREMA®, a new product line which brings together for the first time all the benefits of recycling and compounding in a single processing step. "COREMA® enables you to produce exactly specified raw materials based on recyclates, explains COREMA® Product Manager Robert Obermayr, and the interest in this technology has grown to such an extent since we launched it that we will be offering our customers our own upcycling service from autumn 2015." EREMA will announce exactly what this new service includes and how customers will benefit from it in detail at the FAKUMA 2015 show.
Back to overview