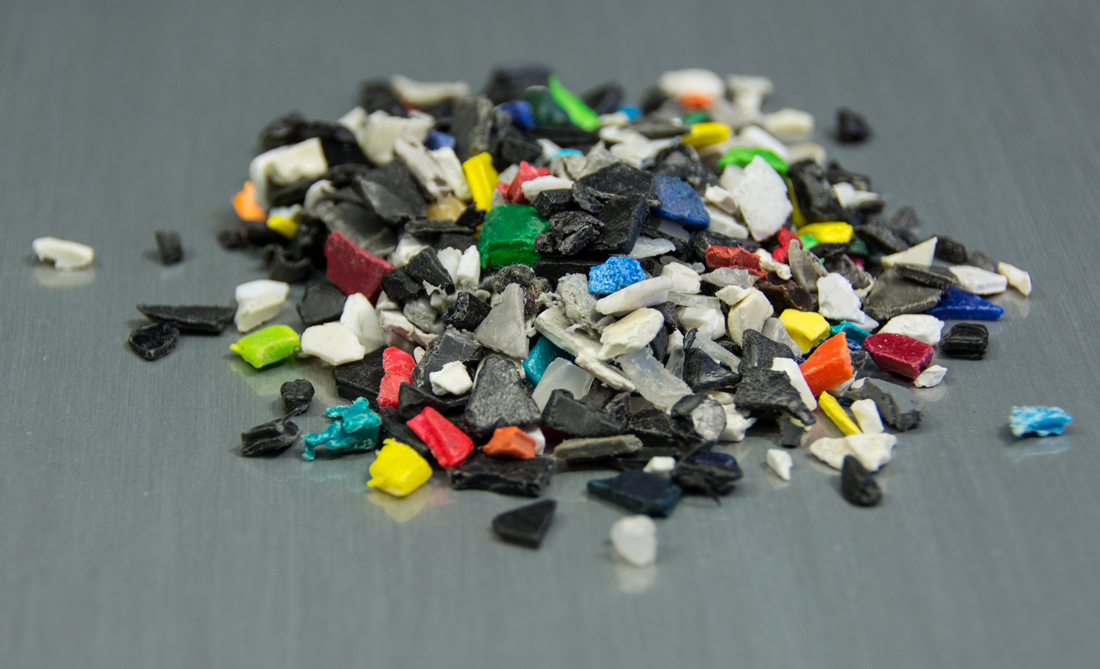 "The gentle way to success" – under this motto the new INTAREMA® RegrindPro® turns moist and contaminated regrind into high-quality, perfectly filtered and degassed recycled pellets. Due to the high quality of the output material a maximum amount of recyclate in the new end product can be achieved. The new system was presented for the first time at the EREMA Discovery Day Post Consumer Recycling on 20 March 2015 in Ansfelden.

The secret of the new INTAREMA® RegrindPro® lies in the extremely gentle processing of the regrind. This begins early on in the preconditioning unit where the thickwalled material is perfectly heated through so it can be melted inside the extruder without severe shearing forces.

And, because the shearing forces are so low, the impurities in the melt are also large enough to be filtered out particularly efficiently by the high-performance filter. This means that regrind processors achieve maximum pellet quality – for a maximum amount of recyclate in the new end product.

The innovative system offers all the benefits of the INTAREMA® plant generation, such as the top technologies Counter Current, Smart Start and ecoSAVE®, for example, which set the standard in production efficiency in plastics recycling.

The universal machine

The new INTAREMA® RegrindPro® goes one step further, however. With a remarkably high degree of flexibility in the choice of material. The combination of the optimised preconditioning unit with the new, particularly gentle universal screw enables multipurpose regrind processing. This allows you to process regrind despite varying viscosity, as in the case of HDPE and PP, for example, in a highly efficient and gentle way.

The high-performance machine is thus the absolute material all-rounder in plastics recycling. Highly flexible, strong performance and energy-saving. Plus it is extremely easy to operate.